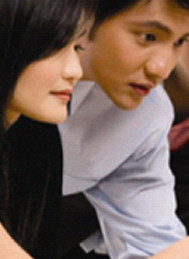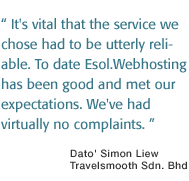 Esol.Webhosting is a reliable provider of web hosting and messaging services to businesses. Our fully managed services ensure the integrity of electronic communications and websites.
As one of the leading Web hosting companies, our experience gives us the skills to guide our clients through the process of getting on the Web by continually developing new, easy-to-use features and tools that take the difficulty out of creating, promoting and having a Web site.

Complete 24/7 support
Business-class managed services demand business-class client service and support. Our Esol.webhosting team of client service managers, engineers and support personnel actively manage your web and email every minute of every day.

Simplicity
As your business expands and so is your hosting requirements. Our team works out with you, a unique hosting plans just for your business need.

Affordability
Esol.webhosting services are truly affordable. The feature-packed plans and total customer satisfaction are what defines us.
Contact us to sign up for a hosting account now!